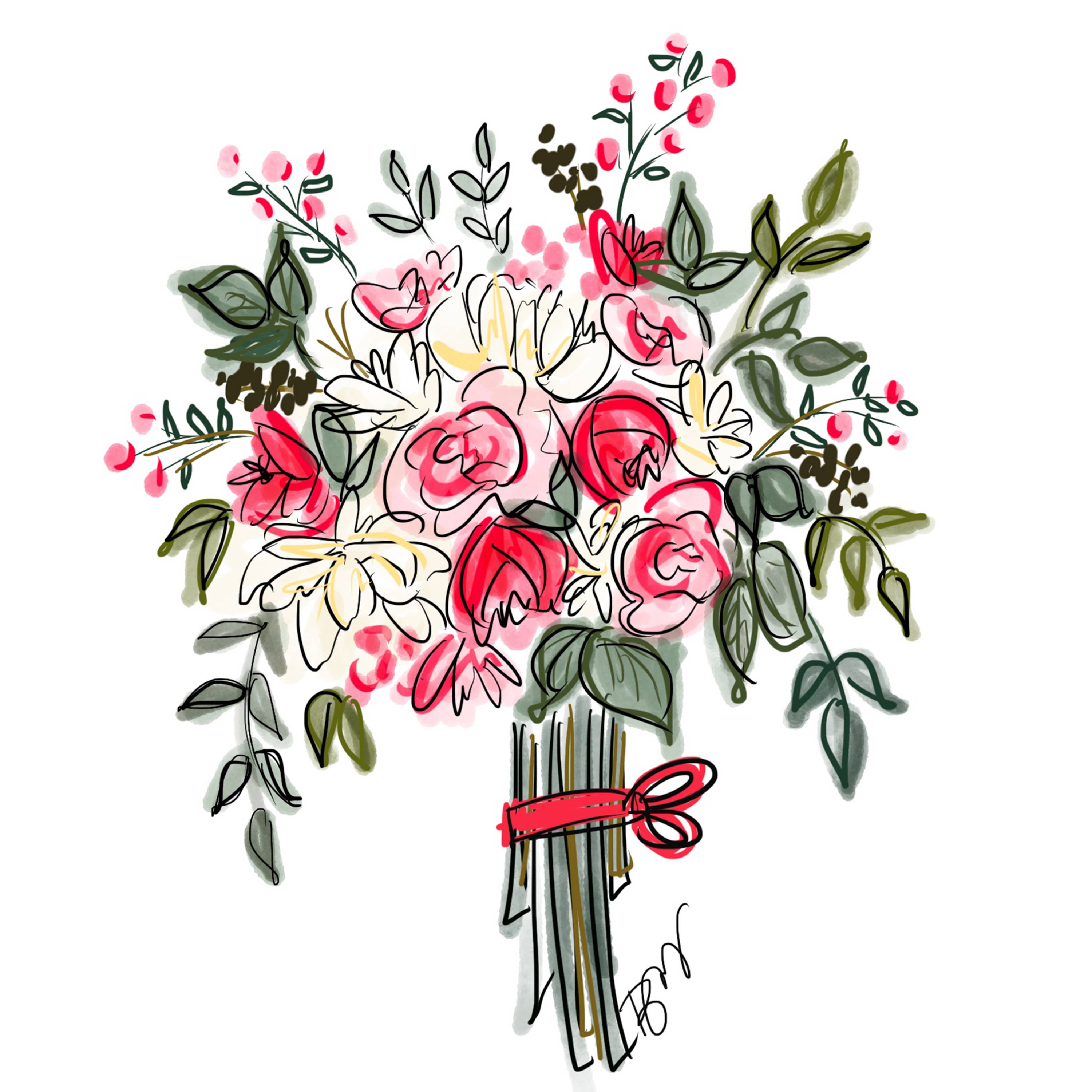 Capture the day in a new way! Celebrate your friends and family with this original gift that reminds them of their special day.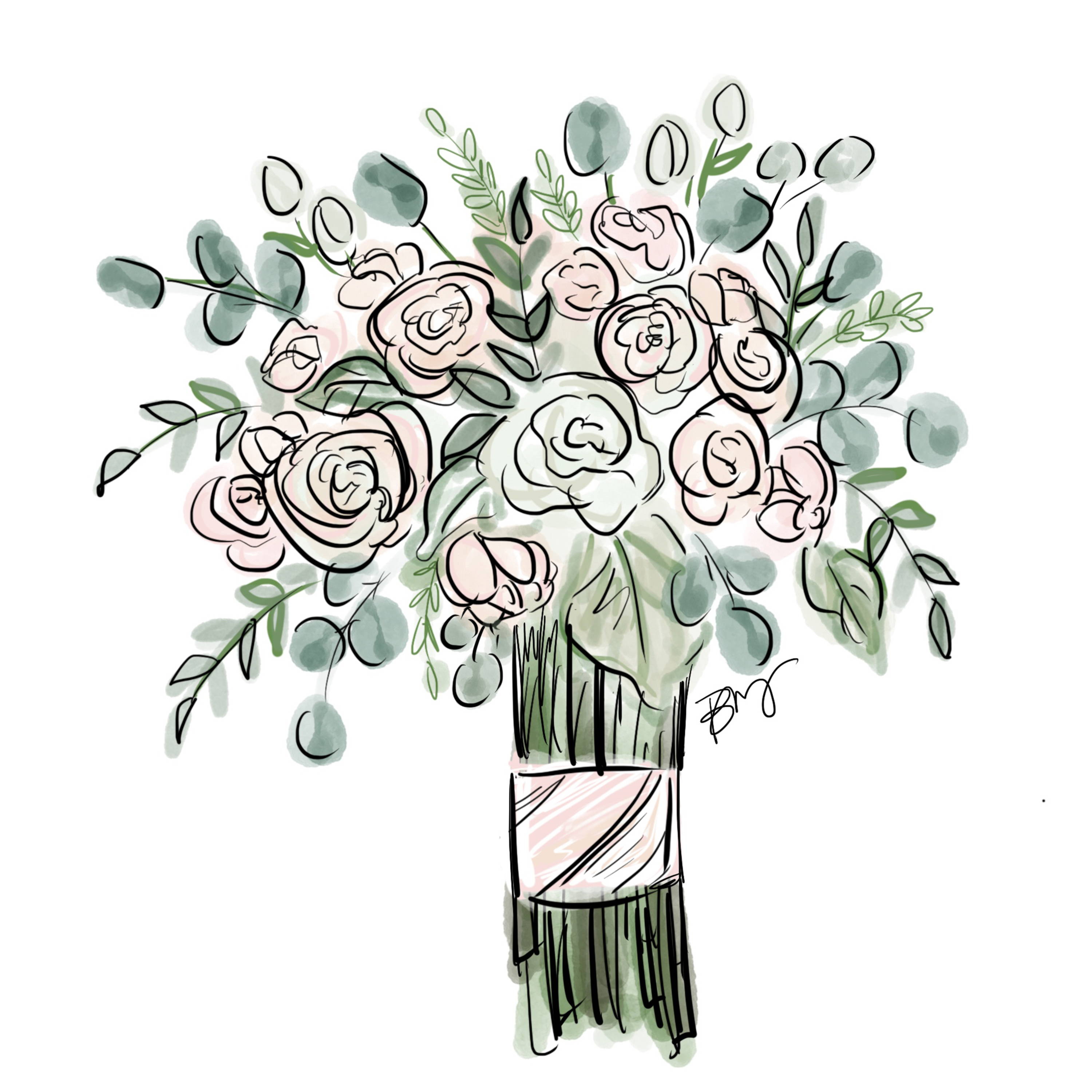 Add this custom illustration to a wall print, 11oz mug and coming soon, a Stylish Planner Cover® set.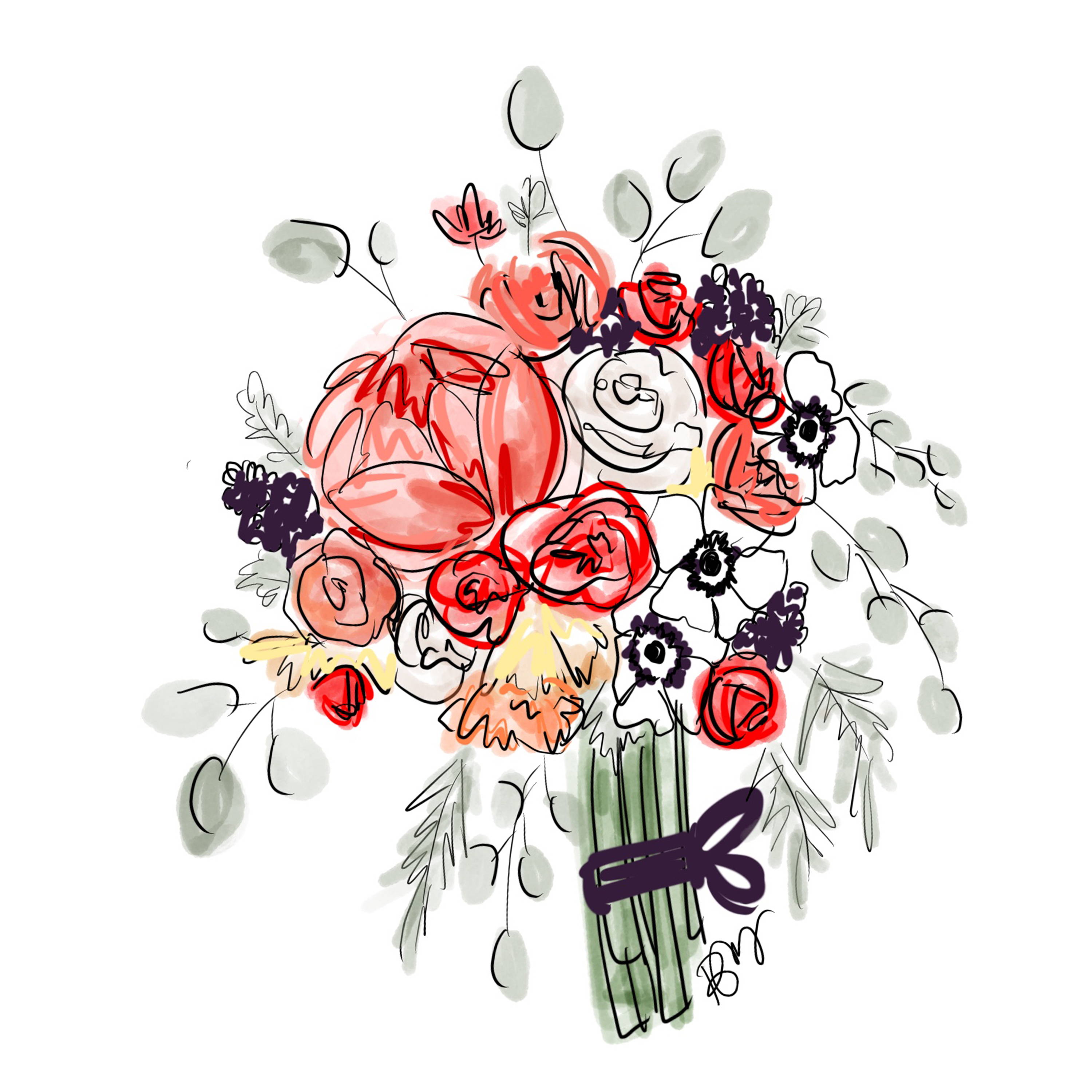 Britt's illustrations are one-of-a-kind and made just for you! Personalized your piece with a quote or name!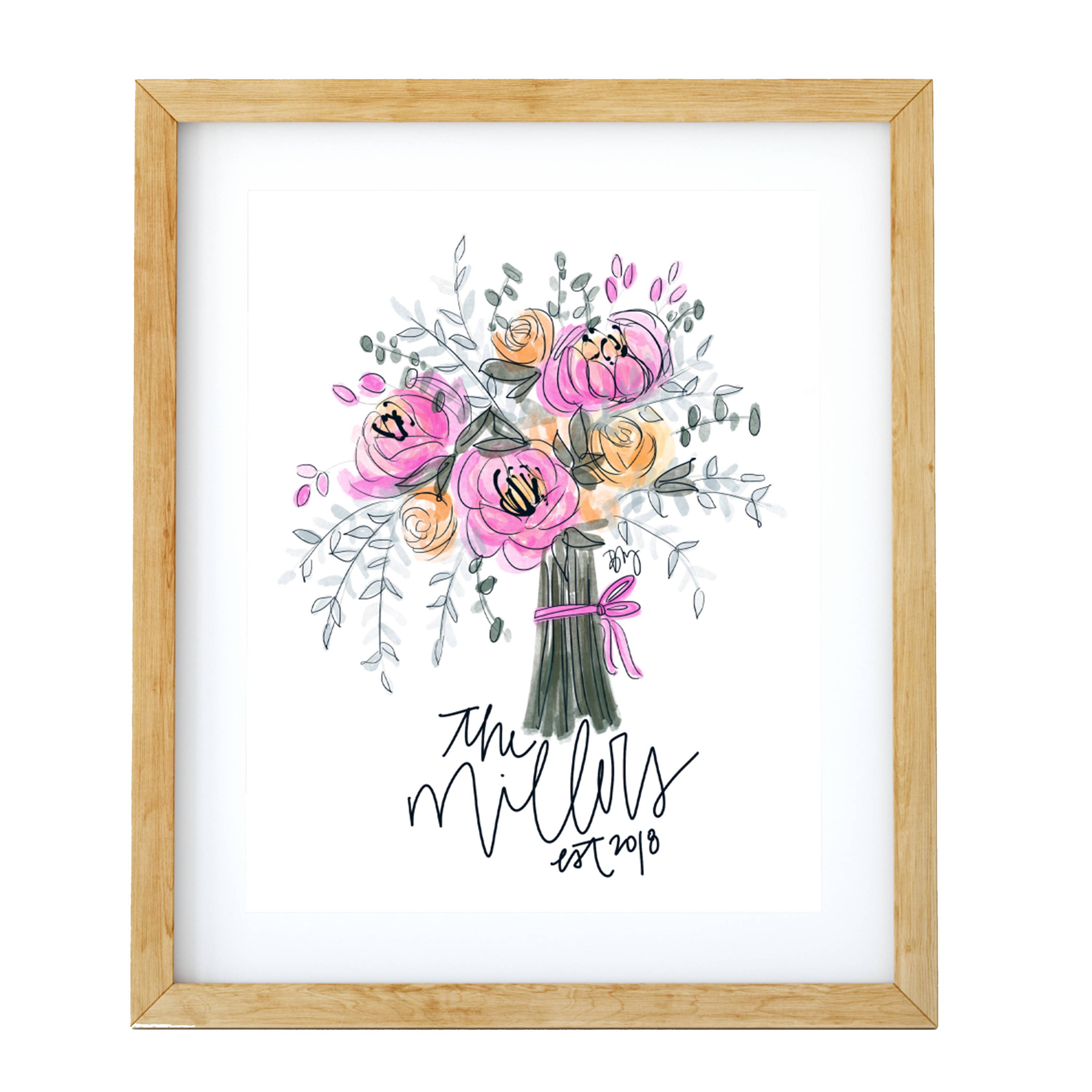 Select from three layout options for your custom bouquet illustration.
Various sizes available. Frame not included.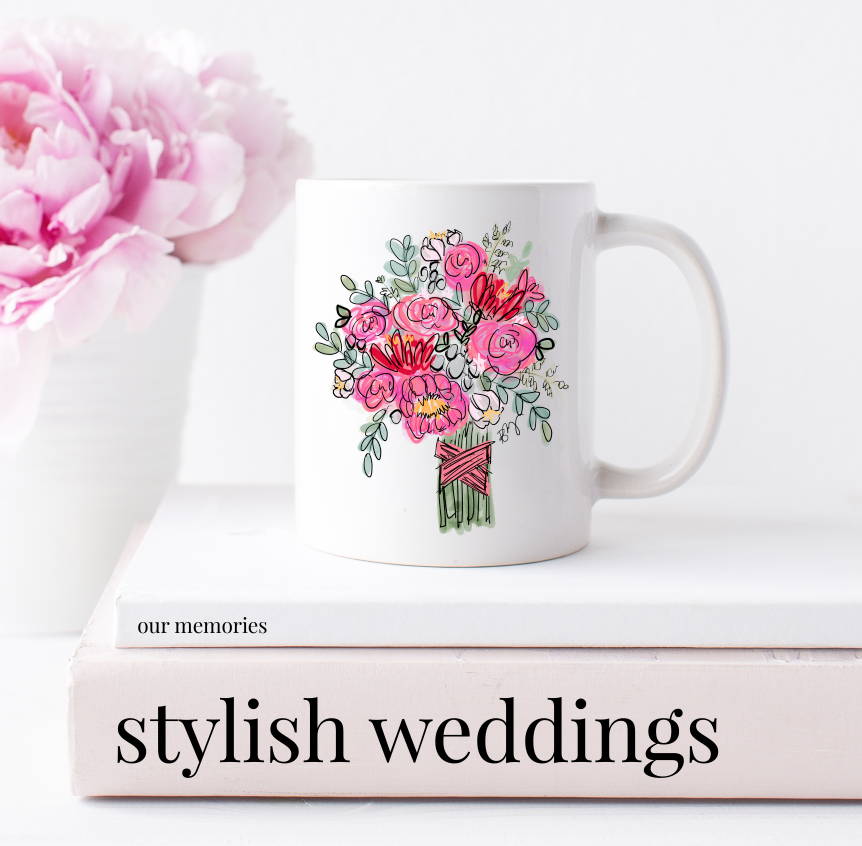 What better way to remember that special day than to reminisce during your morning cup of coffee or tea!
Feature your florals on one side and a quote or personalization of your choice on the opposite side.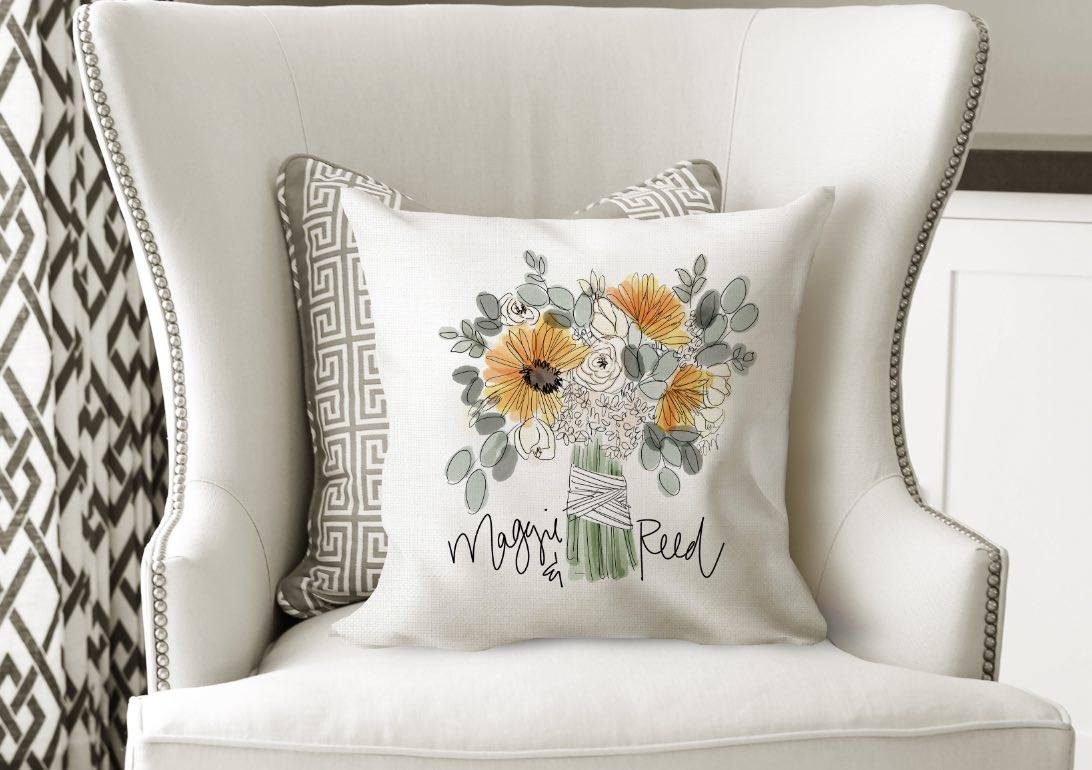 Add this new custom pillow to your bed or living room to remember your special day! Your custom floral illustration featured on the front and a floral print featuring your flowers on the back!
All pillows are 18"x18" and plush with a linen, machine washable fabric.
1. PURCHASE THE ITEM OF YOUR CHOICE
Purchase your personalized item reserves your spot for a custom illustration. We only sell a few spots at a time!
Right now, we are offering wall prints (various sizes) and 11oz mugs.
Coming Soon: Stylish Planner Cover® sets and planners.
2. SEND A PHOTO OF YOUR FLOWERS
Get your order confirmation via email and respond with an image of your floral bouquet so we can get started!
Illustration time is 5 business days. Receive an email from Britt when your illustration is complete with a proof so you can see the final piece.
Because this is a custom illustration, it is not an exact match in regards to flower placements and count. It is Britt's interpretation of the arrangement.
3. RECEIVE YOUR ITEM
Receive your item featuring your custom illustration!
Once you receive your proof you can expect your order to be in production in 2-3 days and then shipped.
Please note that you will not receive the file of your illustration - just the item that you purchased. If you wish to purchase the file itself, please contact us for details.

BROWSE OTHER BRIDAL GOODIES